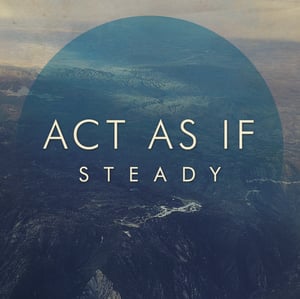 $

10.00
11-song CD, 41:15.
1. Steady
2. L.A. Kid
3. Uh Huh
4. Keep Me By Your Side
5. Let You Go
6. All Our Friends
7. Break Your Heart
8. Talk to God
9. Easier
10. Anchored at Sea
11. It's That Simple
Produced by Peter Verdell & Adrian Alvarado, engineered and mixed by Adrian Alvarado at Grey Area Studios. "Uh Huh" produced, mixed, & engineered by Eric Palmquist at Infrasonic Studios. Mastered by Dave Cooley at Elysian Masters.
http://twitter.com/actasifmusic
http://facebook.com/actasifmusic
http://youtube.com/actasifmusic